Free, mobile-friendly, 24/7 access


Our free, comprehensive online platform enables you to get quotes, make bookings, track shipments, download documentation and stay informed at all times. From your desktop, laptop or mobile device. Perfect for both regular and occasional users of tank containers.




As mobile as you are
mySTC is compatible with desktop, laptop and mobile browsers. Whichever type of screen you're using, you'll get a version of mySTC that's designed for purpose, to give you the most convenient experience.

Choose your language
mySTC is currently available in English, French, Japanese, Korean and Chinese (modern). With more languages to be added over time.



Continually evolving – watch this space!

New features and extended functionality are continually being added to mySTC.

Quotes & bookings
Seamlessly transition from asking for quotes to confirming bookings, while being able to view your entire quotes and bookings portfolio in one place. With instant confirmations, access to current booking status and ability to download all relevant documents.
Documentation
Clear, well-organised access to all documentation associated with your shipments. From invoices to detailed information about your assigned tank containers, with ability to download technical documents from the moment of tank allocation.
Status & tracking
Stay in-the-know about how your bookings and shipments are progressing, through live online visibility and automatic email notifications.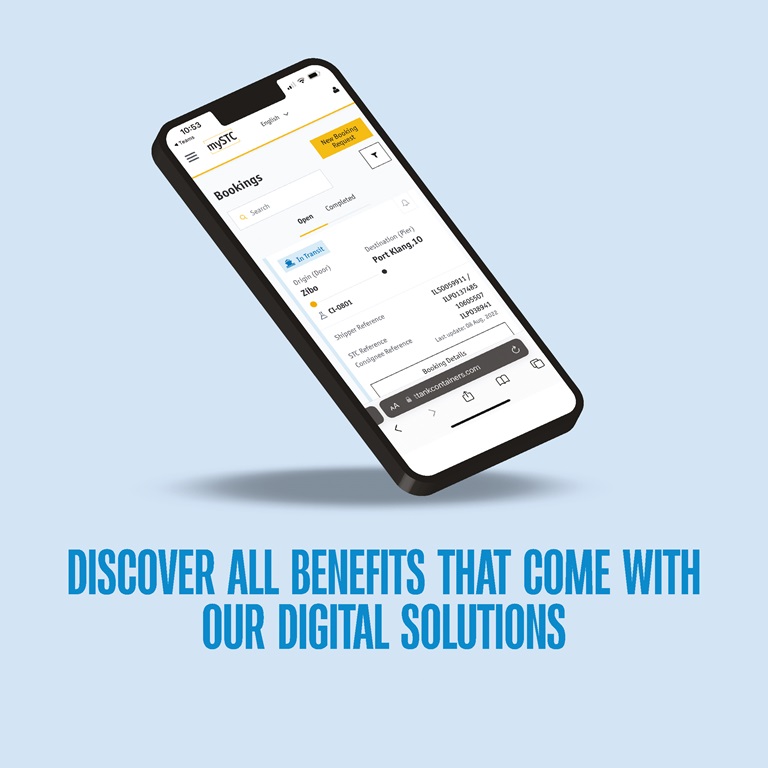 Stolt Tank Containers' digital tools offer a genuine advance in the bulk-liquid logistics industry. By directly connecting you to our updated online systems, they really do eliminate a cumbersome processes. Both for us and our customers.

Gone are the days of holding on the phone, writing long emails and waiting for responses. Now you can input your requirements directly into our booking system and see what we see, quickly and easily, whenever you want.