Expanded state-of-the-art tank container heating in Singapore In response to increasing demand for tank container heating services in Singapore, Stolt Tank Containers has doubled its Singapore terminal steam heating facility to accommodate over 600 tanks. With more than 32 years in the business, we are one of the country's most experienced and safety-conscious providers of cargo heating services.

Here, at our hub depot for Asia, the heating lines are equipped with step-down regulators which enable steam to be applied at different pressures, so every tank container can be heated at a pace that best suits its contents. Alongside this, we carry out sampling for each laden tank and monitor the cargo temperature throughout the entire heating process. Thanks to this state-of-the-art heating facility, you can rely on Stolt Tank Containers for expert treatment of your liquid transport containers at our Singapore depot.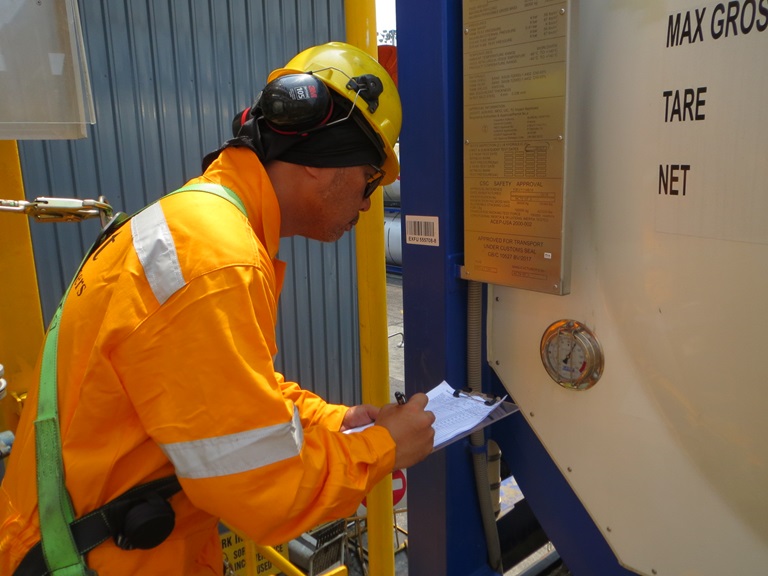 Quality tank container services one-stop-shop
Stolt tank Containers' Singapore depot offers a lot more than just heating. It's a convenient one-stop-shop which also provides tank container storage, cleaning, testing and repairs.

As at all of our depots around the world, every tank container is handled in accordance with globally applied standards to ensure the highest level of quality, reliability and safety. Your liquids and the tanks carrying them are continually under Stolt Tank Containers' watchful eye.
Conveniently located alongside other major global companies
Located on Jurong Island, which is linked to Singapore's main island by a high security 2.3 km causeway, our Singapore depot is situated alongside facilities operated by ExxonMobil, Chevron, Shell, Lanxess, Afton, Evonik, Mitsui, Sumitomo and Singapore Refinery. The depot provides round-the-clock cargo heating for the Infineum plant next door.